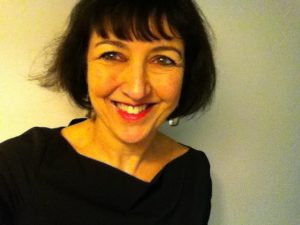 My aim is to create and collaborate on work that is engaging, challenging and gets people talking, thinking and feeling. I work with artists and communities, organisations and individuals. I established the Roundhouse Studios as Director 2001-8 and Tower Hamlets Summer University as Director 1996-2001. As a theatre director, I have worked with companies in the UK, India, Pakistan and Bangladesh, including Naya Theatre and Ajoka Theatre.
Recent projects include producing the Sexology Season for Wellcome Collection, and projects with Bush Theatre, Poetry Society, Creative Barking & Dagenham, Oily Cart Theatre, Kinetika and Playing ON Theatre. I am an Associate Research Fellow in Contemporary Theatre at Birkbeck University, Chair of the Board for Arts Catalyst and Theatre-rites, Programme Advisory Group for Spitalfields Music , Chair What Next Culture? Wandsworth, Fellow of the Royal Society of the Arts. In 2002, awarded Queen's Golden Jubilee Award by London Borough of Tower Hamlets for an "exceptional contribution to youth and culture in the borough."
Fellow of the Royal Society of the Arts since 2001. 
In 2002, awarded Queen's Golden Jubilee Award by London Borough of Tower Hamlets for an "exceptional contribution to youth and culture in the borough."